Brewzeit is a free beer app for those that like to support local. download now
New Aroma and Flavor Rating Scales
The newest version of the Brewzeit app features 3 different sliding rating scales. These include aroma, flavor and overall ratings. The scales use half stars giving you more range and the ability to be more precise. We really wanted that 4.5 rating. We hope with these new ratings, the actual beer quality can be separated a bit more from the experience of drinking the beer. For instance, smell the beer. Rate the aroma. Take a sip. Rate the flavor. Then drink the beer. Consider the mouthfeel, appearance, and experience. Then rate the overall.
Are there any other ratings you would like to see? Price range? Value? Let us know what you think.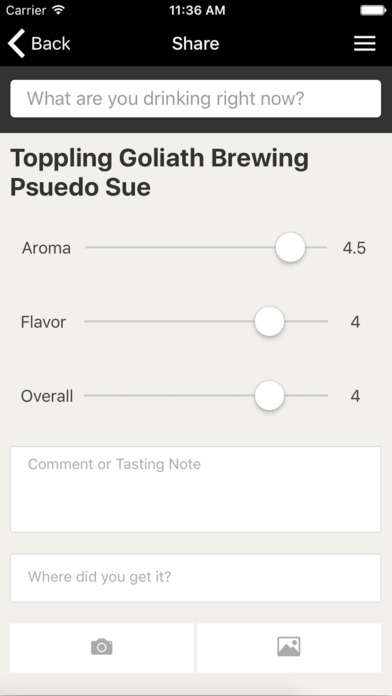 You must log in to comment.