Brewzeit is a free beer app for those that like to support local. download now
Are Citra and Mosaic Beer's Peanut Butter and Jelly?
I have had at least 10 beers in the last 3 months that have had Citra and Mosaic in combination. Is it a perfect match?
Mosaic, a hybrid of Nugget and Simcoe, has a pretty complex profile. Fruity, floral, piney, earthy, and spicy are just some of its characteristics. Bred by Jason Perrault and his hop companies, Mosaic has been growing in popularity steadily and is used by breweries all over the country since its creation in 2012.
Citra, a less complex hop, is characterized as fruity and tropical. Sometimes specifically grapefruit, lime, passion fruit. Citra, another hop bred by Perrault and his miracle crew in 2007, is extremely popular as well. It's not as versatile as Mosaic so it is usually used just for aroma.
In combination, the Citra brightens up the aroma and pushes the fruit notes above the other complex flavors of Mosaic. This works well in IPAs and other hoppy styles. In a way, it exands of the spectrum of the Mosaic profile on the citrus end.
So what beers use Citra and Mosaic? Well, here are a few that I have had recently: Surly Todd the Axeman, Mankato Brewing Mad Butcher, Deschutes Fresh Squeezed, Lagunitas Born Yesterday, Junkyard Citra-Zaic. And plenty more....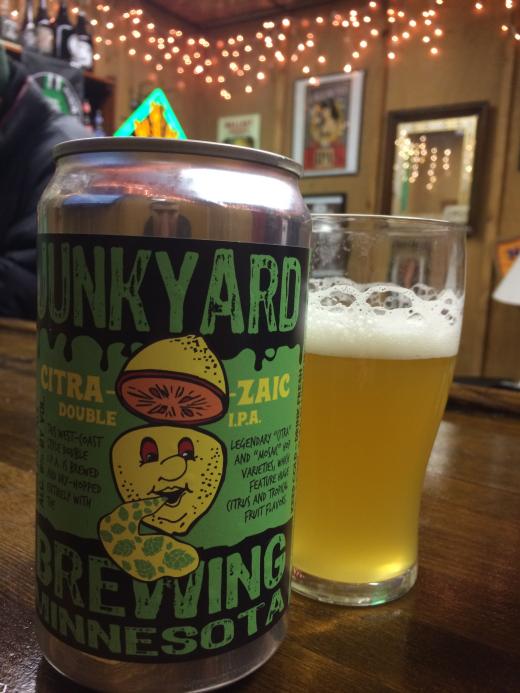 Checkout Junkyard Brewing Co. for Citra-Zaic.
The flavor combination is quite recognizable once you know what it is. Mosaic and Citra on their own are great, but in combination the flavor and aroma is complex and almost perfect.
Some info from https://learn.kegerator.com/
You must log in to comment.