"Pretty solid. The first Toppling Goliath beer that's doesn't taste like all of their other beers. Also a fairly good Americany Oktoberfest. A lot lighter on the malt flavor than many which I like."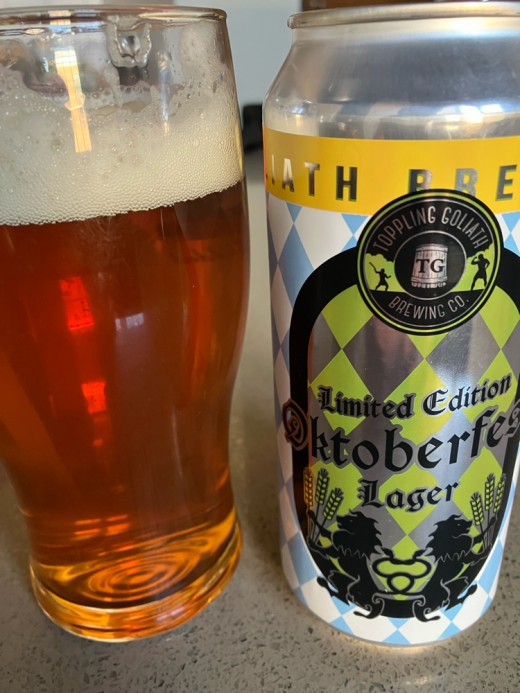 Michael Smith - Aroma: 4 out of 5 - Flavor: 4 out of 5 - 4 weeks ago from 99 Bottles near Fargo, North Dakota
Cheers from Alex Dixon, Brant Baker, Tyler Pearson and Charly J.